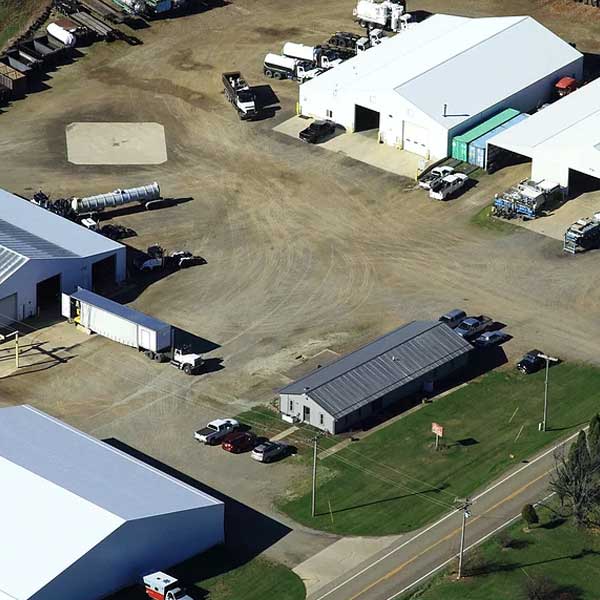 FREQUENTLY ASKED QUESTIONS
Agri-Sludge Inc. is a full-service biosolids management company that specialize in all forms of biosolids management. For decades we have been the best in the business and that still rings true for meeting your needs today.
What are biosolids?
The solid or semi-solid remaining by-product of wastewater treatment works processes that has been treated and recycled for beneficial use to promote and enhance soils as a nutrient-rich fertilizer.
---
What do you charge for biosolids?
Free of charge to the landowner and/or operator (farmer).
---
What is "beneficial use" of biosolids?
The placement of biosolids onto a "Beneficial Use Site" (an area of land approved by the environmental agency with jurisdiction) through spraying, spreading onto the surface, injecting below the surface or incorporation into the soil for the purpose of providing an "Agronomic Benefit" (any process that promotes or enhances plant growth).
---
Are biosolids safe to apply on my land?
Farmers (the original environmentalists and stewards of the land) are the primary customer when it comes to biosolids. With that in mind, there are strict Federal and State guidelines that ensure that biosolids remain within acceptable regulatory limits deemed safe through long-term scientific studies. Regulatory limits and controls concerning Heavy Metals, Germs and Bacteria, Odors and Vermin, are strictly monitored and enforced. As an additional precaution, certain setback distances must be maintained from occupied dwellings, water supplies, wells, springs, waters of the state, medical care facilities, sinkholes and wetlands along with some restrictions concerning access, grazing and crop harvesting on application areas.
---
What are the benefits to using biosolids as a fertilizer?
Other than being free of charge, there are many other benefits. Biosolids are a nutrient-rich renewable and recycled resource of fertilizer. The Beneficial Use of biosolids takes biosolids out of the landfill waste stream which is encouraged by regulators. The amount of biosolids applied to the land must equal the amount taken up by the crops, or "Agronomic Rate".
Maintaining this required agronomic rate for biosolid application prevents over-fertilization which could "burn-out" the land.
---
How are biosolids handled?
Agri-Sludge, Inc. holds a statewide permit allowing us to dewater at any facility in the State of Ohio. Be assured that when we handle the product at your facility it will be done in a safe manner, with professionally trained staff and properly permitted equipment.
Our mobile and stationary presses are pressing liquid biosolids into 15-40% solid cake form for application onto farm land or for delivery to the landfill. Agri-Sludge, Inc. moves more dry tons of solids per day via cake than by liquid.
Agri-Sludge, Inc. is a leader in biosolids transportation, disposal and management.
Agri-Sludge, Inc. has grown into the service provider of choice for over 100 Ohio municipalities and industries.
---
What is a LAMP (land application management plan) or BMP (biosolid management plan)?
Agri-Sludge, Inc. has been handling LAMPs and BMPs for over 40 years.
A Management Plan is tailored to your facility for ease of operation. We provide several cost effective solutions other than land application which range from Portable Dewatering to Landfill backup to disposal at other approved facilities.
Whether we write a Management Plan, do analysis of biosolids on soils, monitor application sites, or receive documentation from third parties, Agri-Sludge, Inc. maintains client records in complete security for future reference or need.
Remember the job truly isn't done until the paperwork is safely filed and securely stored.
---
Who governs land application?
Federal regulations and the Ohio EPA are responsible for monitoring and approval of the biosolids land application program. After more than 25 years of in-depth scientific research, Title 40 CFR, Part 503 Regulations became the written and adopted guidelines set forth by the United States Government regarding the handling, testing and disposal of all biosolids.
Agri-Sludge, Inc. has participated with federal and state regulators for years in the development of safe and manageable solutions for biosolid application.
Agri-Sludge, Inc. has always taken the responsibility of our clients and the environment seriously. We believe it is the cornerstone of our business.
As responsible stewards of the land, Agri-Sludge, Inc. provides soil analysis and monitoring throughout the entire land application process.
Agri-Sludge, Inc. is working with Ohio communities to make us all more aware of the responsibilities we share in the preservation of the environment.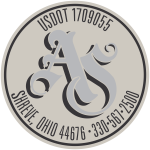 8047 State Route 754
Shreve, OH 44676
P: (330) 567-2500
F: (330) 567-2075
Monday - Friday
8:00 am - 5:00 pm
Closed Saturday & Sunday