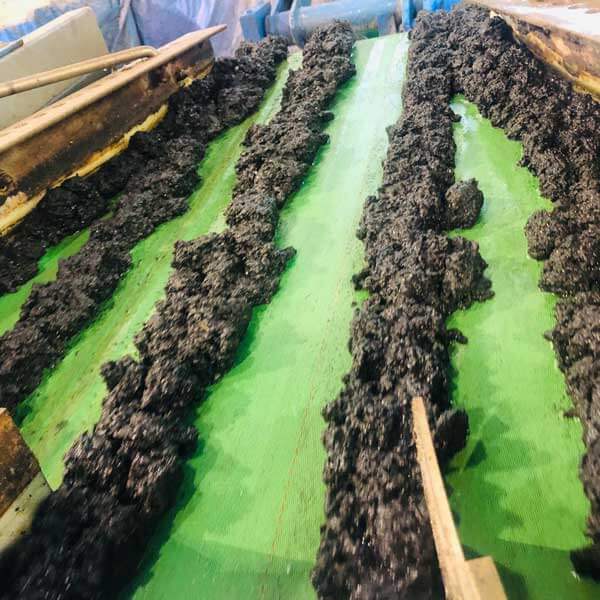 Agri-Sludge Inc. is a full-service biosolids management company that specialize in all forms of biosolids management. For decades we have been the best in the business and that still rings true for meeting your needs today.
Since 2012, Advanced Dewatering LLC is a full-service disposal and dewatering company located in Stark County at 1611 Allen Avenue SE, Canton, Ohio, 44707. Contact Thomas W. Abraham for a quote for your disposal needs at (330) 466-5256.
(1) Accepted for disposal at Advanced Dewatering, LLC
The types of products that we are licensed to accept for disposal at our facility are from the following sources:  residential and commercial septage, a variety of food wastes, municipal biosolids, small aerated package plants, grease trap wastes and various forms of non-hazardous wash waters.
We cannot accept car wash pit waste, landfill leachates, renderings from slaughterhouses, or any petroleum waste by-products.
(2) Our process in a nutshell?
After dewatering the product at our facility for volume reduction, the liquid effluent discharges to the City of Canton in compliance with our Industrial Waste Discharge Permit which contains pre-treatment, sampling and monitoring requirements.  The dewatered solid waste product is hauled to a licensed municipal solid waste landfill for final disposal.
(3) Our disposal fees
Our competitive waste disposal fees are generally based upon the volume and type of waste. Please contact Thomas W. Abraham for a quote for your disposal needs at (330) 466-5256.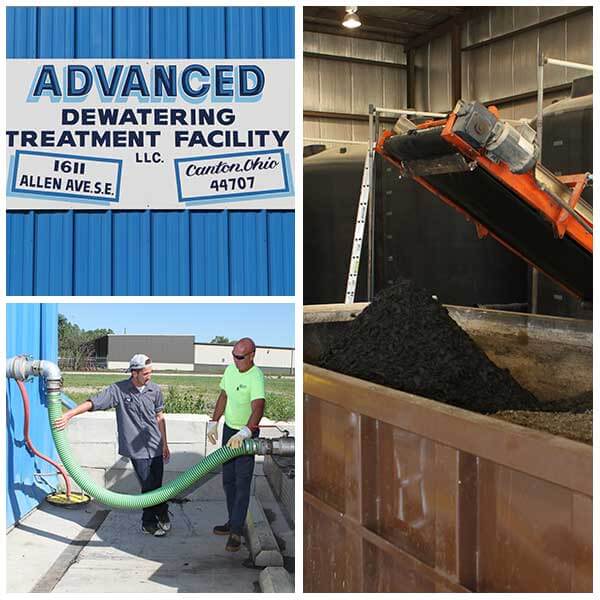 FREQUENTLY ASKED QUESTIONS
What is "Dewatering"?
The mechanical removal of as much clear liquid as possible.
---
Do I need a permit or license to dispose my waste at Advanced Dewatering, LLC?
The hauler may need a permit or license depending on the county of origin of the waste.  We have the proper permits with the City of Canton and landfills to handle the rest.
---
Why use a dewatering facility for your waste?
Hauling liquid to a landfill is costly.
---
What kind of equipment do I need to dispose waste at Advanced Dewatering, LLC?
You have a few options:  (1) Call us and we can handle the job; (2) You can have a permitted or licensed hauler handle the job; or (3) Call us and we can provide you with a list of permitted or licensed haulers for you to make an informed decision.
---
Why choose Advanced Dewatering, LLC?
Many reasons, including, Competitive pricing; More flexible business hours; Available on an emergency basis on weekends;  Easy truck access location; Private firm, not a public entity; Mayor's Award of Excellence recipient.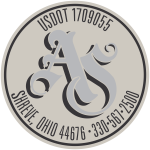 8047 State Route 754
Shreve, OH 44676
P: (330) 567-2500
F: (330) 567-2075
Monday - Friday
8:00 am - 5:00 pm
Closed Saturday & Sunday